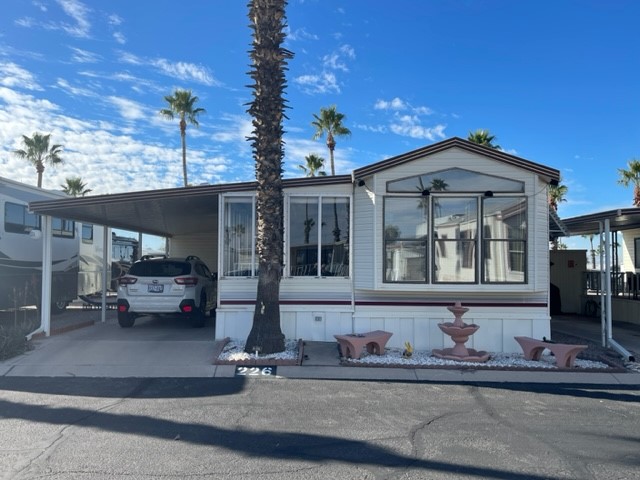 Description
8-226
House
-
This home is in a beautiful 55+ age qualified resort. This 1989 Fleetwood Dream Park Model home is larger than most park model homes, measuring 12' x 35'. There is an enclosed deck sunroom addition, 2nd bedroom addition and additional commode. The spacious interior is filled with natural light. The open floor plan features a Bay Window dining area, U-shaped kitchen, and a large bath with corner tub/shower combination with bench seat & skylight. The spacious main bedroom that will fit a king-sized bed. The kitchen features upgraded countertops, and a convenient, portable dishwasher. Upgrades include an insulated metal roof over the sunroom and second bedroom, new stainless steel French Door refrigerator, powerful gas pack HVAC system, new water heater, and new 5" rain gutters. The home is beautifully appointed with Berber carpet and vinyl floors in kitchen and baths. This home does not have a washer & dryer. The home comes completely furnished with everything one would need. No Sales Tax!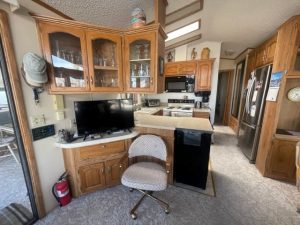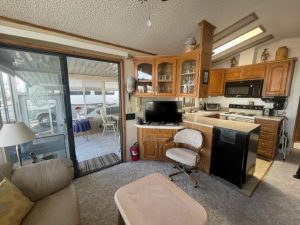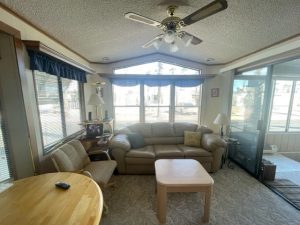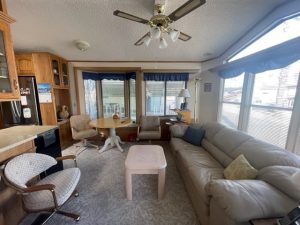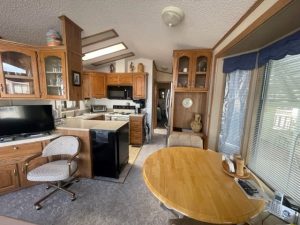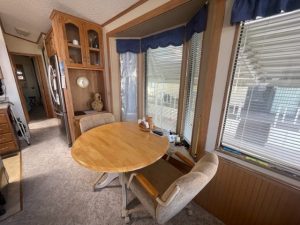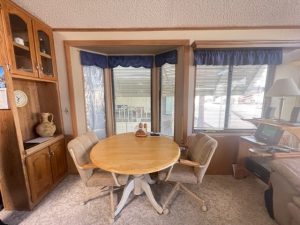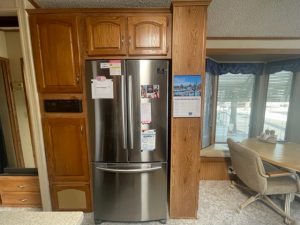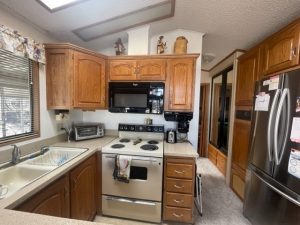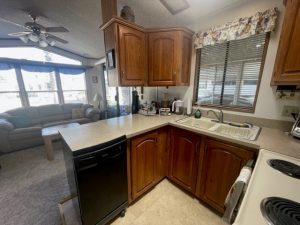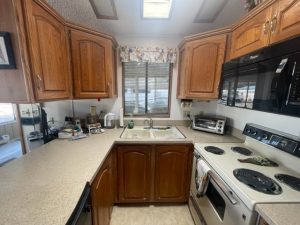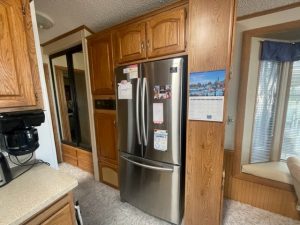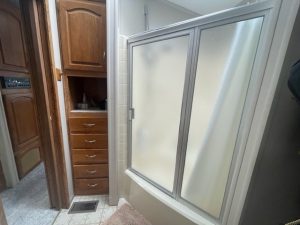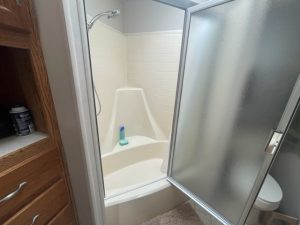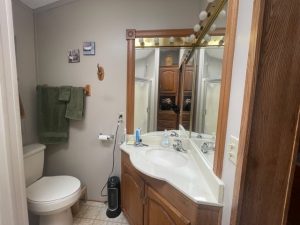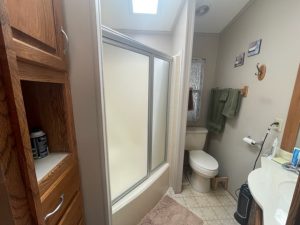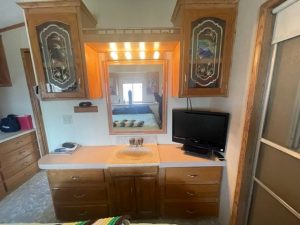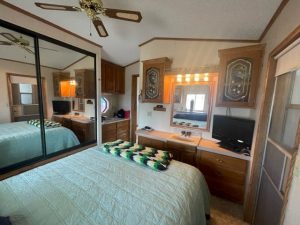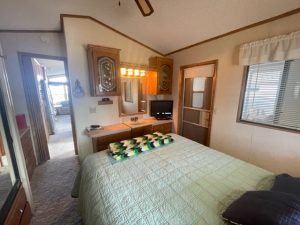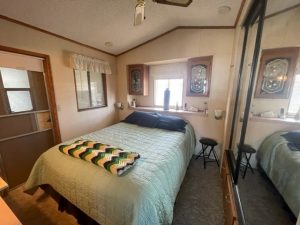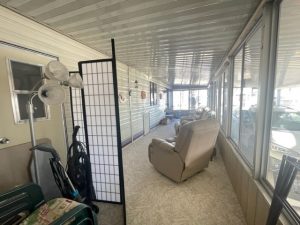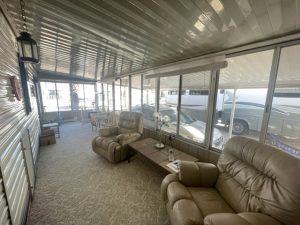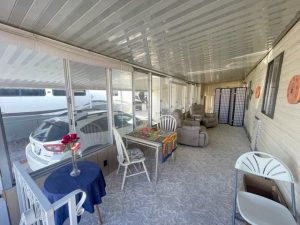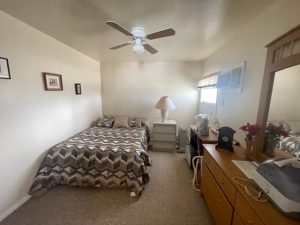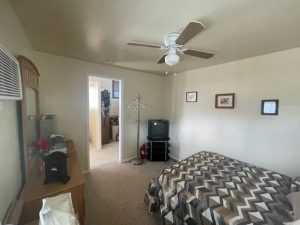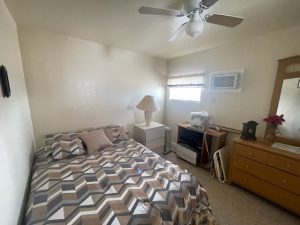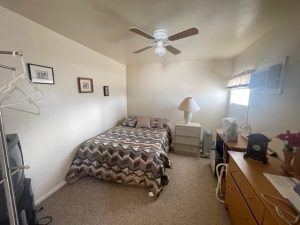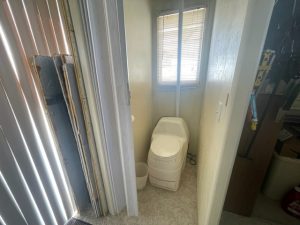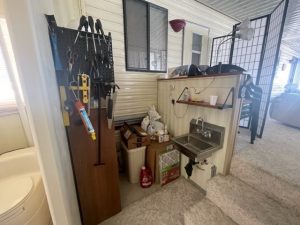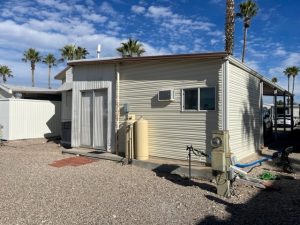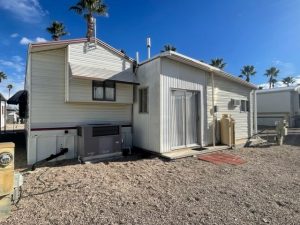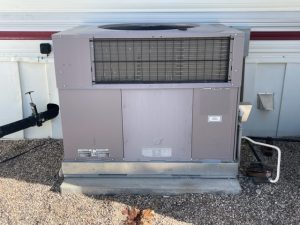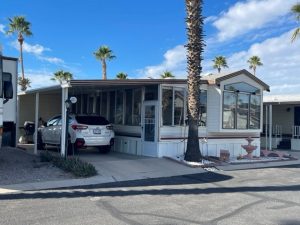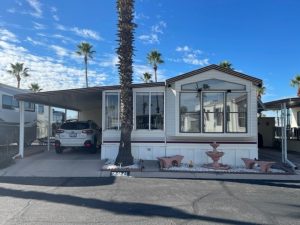 Property Details
Property Type: Park Model with Arizona Room
Manufacturer: Fleetwood
Model: Dream
Year: 1989
Home Features: Expansive Sunroom and 2nd Bedroom addition.